Boom Truck Rental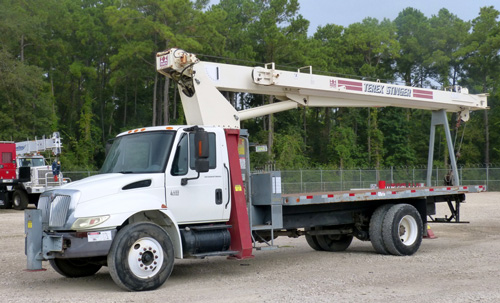 We do a lot of heavy lifting at The Advanced Construction Group. We utilize special equipment to help us perform the work we need to do to accomplish a project safely for our employees and our clients and you could too.
With the rental of our boom truck we provide a certified operator and all the rigging straps and shackles needed to complete the job safely.
Our boom truck crane has a two stage telescoping jib to reach greater distance to create a safe working environment for your employees and customers.
Use of our boom truck to help you install and lift heavy equipment and materials. Below is a list of who we lift for and samples of what we can lift for you.
Who Uses Our Services?
Roofers
Mechanical Contractors
Sign Companies
Residential Builders
Commercial Builders
Landscapers
What Can We Lift?
Trusses
Trees
HVAC Units
Rafters
Duct Work
Steel/Beams/Posts
Concrete
Trash/Debris
If you have a project with some heavy lifting requirements and need a professional team to create a safe solution, contact us today at 419-891-1505