Composite Wall Panels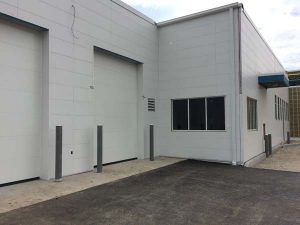 Advanced Metal Fabrication provides composite wall panels for a wide range of commercial and industrial applications throughout the Midwest, and continues to build upon our reputation as an industry leader in both production and service. We truly are committed to offering our clients an exceptional customer experience that will not be outmatched by our competitors.
If you're looking for the best choice in composite wall panel fabrication and installation, then look no further than AMF. We supply and install insulated or structural wall panels assembled from a variety of materials including:
Metal
Wood
Composite
Fiber Cement
Vinyl
Why Choose Metal Wall Panels?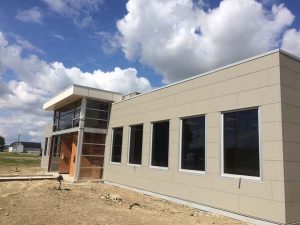 The many unique properties of metal make it an ideal choice for commercial and industrial wall paneling. When you consider the numerous benefits of a metal roofing system, the tremendous perks of metal wall panels should come at no surprise. Their functionality, ease of application, and diverse visual appeal options should make it your first choice for your next project. Metal wall panels are:
Sleek and smooth and visually appealing
Incredibly durable, offering strength and function for decades and beyond
Capable of withstanding harsh environmental conditions such as rain, sleet, snow, hail and wind better than most traditional building materials
Low maintenance and easy to clean
Available in an assortment of eye catching designs and options
Advanced Metal Fabrication proudly works with several different suppliers, allowing us to offer a wide range of designs and options for our customers. Some of the suppliers that we've worked with include: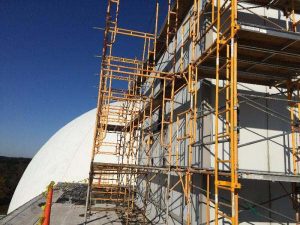 Firestone
Metal Panel Systems
Hardie
Certainteed
Englert
Nichia
Through our consultative process, Advanced Metal Fabrication can walk you through the process of selecting the right design combination for your composite wall panel installation project. Our goal is to show you how seamlessly metal wall panels can be integrated into you entire building structure.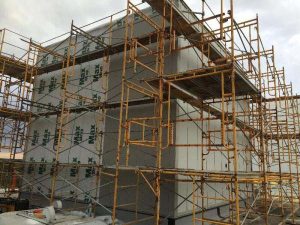 Proudly serving the Toledo and the Great Lakes region with superior metal fabrication and installation services, Advanced Metal Fabrication has the experience and capabilities needed to complete your building project with ease. Simply call 419-891-4030 today to learn more about our composite wall systems and discover your possibilities when you work with Advanced Metal Fabrication.