Custom Building Sheet Metal Flashing Components
After more than half a century of combined industry experience, our metal fabricators and installers understand just how important quality metal flashing and its installation are to every roofing and composite wall project. Without the proper installation, your structure's ability to withstand harsh environmental conditions will be compromised. That's a risk you should never have to take.
At Advanced Metal Fabrication, we offer custom sheet metal flashing components built from a variety of materials including: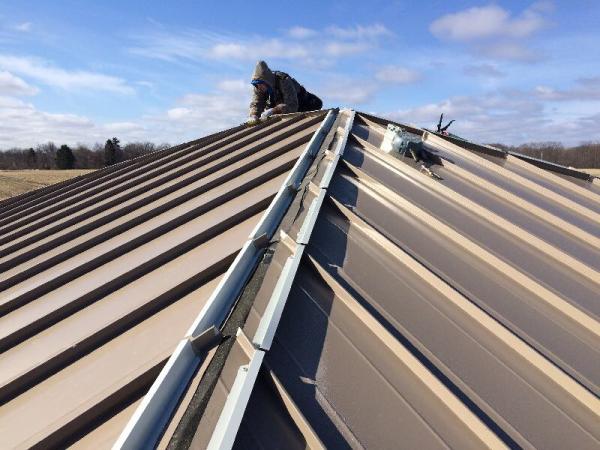 Copper
Zinc
Pre-finished galvanized steel
Aluminum
Because exceptional customer service is at the heart of all we do at AMF, we understand that function, quality and client satisfaction must extend long after the work is complete. We guarantee that the highest level of fabrication and installation expertise will go into completing every building project we commit to. Our commitment to excellence even extends down to the smaller details, namely the sheet metal flashing components.
No matter the building type, our crews have the in-depth knowledge and experience to ensure your metal installation project is fully completed to add beauty, strength and durability, and function to your property that will last for years to come.
To learn more about Advanced Metal Fabrication and our Flashing Component services, contact our office at 419-891-4030. Proudly serving the Great Lakes region with premier metal fabrication and installation services, we are your first choice for custom sheet metal flashing.