Advanced Metal Fabrication: Metal Installation Specialists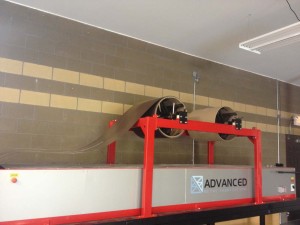 Advanced Metal Fabrication is your premier source for commercial gutters, metal roofing and metal wall systems in the Great Lakes region. AMF is located in Maumee, Ohio, which is just a short distance from metro Toledo, Ohio. The staff at AMF have over 50 years of combined experience in the sheet metal industry, which results in immense in-depth knowledge that we pass onto our customers. Fully licensed and insured, the professionals at Advanced Metal Fabrication are waiting to hear from you so that we can help you bring your next commercial gutter, metal roofing or metal wall system project to life.
Commercial Gutters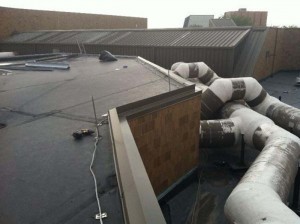 At AMF, we have commercial gutter fabrication and installation options to suit the specific needs of your project. From fabrication and delivery to bringing our gutter machine to you so that fabrication can be completed on the job site, you'll be pleased by the level of service that we provide. Our commercial gutter systems also come in a variety of styles, colors and designs, including flanged, flangeless.
Metal Roofing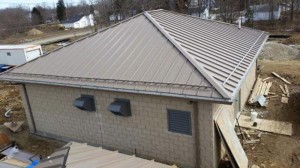 Metal roofing systems are durable, energy efficient and are easy to maintain. The staff at Advanced Metal Fabrication will work with you to design the roofing system for your structure that you've always dreamed of. Metal roofing systems come in a variety of styles, colors, designs, and patterns, which means that you will not only have a roofing system that is strong and functional, but also beautiful.
Metal Wall Systems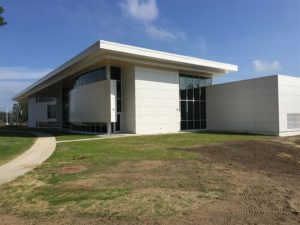 Just like metal roofing, metal wall systems are strong, energy efficient and easy to maintain. Whether your design calls for straight lines and a sleek appearance or an intricate style, AMF will work with you to create the metal wall panel system that perfectly integrates with your project. We work with several different suppliers to ensure that our customers are able to receive unsurpassed quality and service.
For all of your commercial gutter, metal roofing or metal wall panel needs in the Great Lakes region including the Toledo area and beyond, contact Advanced Metal Fabrication at 419-891-4030 today!
Project Spotlight
January 4, 2017
In the Fall of 2016, Advanced Metal Fabrication was hired to supply and install new 20 oz copper gutters and downspouts to the Administration building for Auglaize County. The existing gutters were leaking and the City Council chose copper to solve their leaks. The copper was assembled and soldered in sections in our Metal Shop …
Read More
View All Projects
Customer Testimonials
We were so pleased with your crew that just finished replacing our roof… They were all very polite and accommodating… We certainly will not hesitate to recommend a quality company such as yours to others that are looking for exceptional roofers.
Kimberly T, Harco Industries
I have absolutely no reservation in recommending Advanced Roofing Services to any organization that would require roofing services provided at the highest level of quality and service.
William S, Mercy Health Partners
Their knowledge of our roofing systems and materials is important in properly repairing the leaks and improving customer satisfaction – and ultimately improving our overall roofing condition and longevity… I look forward to continued successful service from the Advanced Roofing team at BGSU…
Mark D, Bowling Green State University
Affiliations / Credentials